Take On The Road Ahead With The New 2019 GMC Terrain SLT
The 2020 Buick Enclave
A Handsome Upgrade
The
Buick 2020 Enclave
arrived this summer as a refreshingly handsome vehicle. The company's flagship seven-seater family SUV is slimmer and more visually stunning than ever before. Equipped with a 'Sport Touring' package, this new model has done wonders for the Enclave's looks.
While previous models have not been praised for their appearance, these models are likely to turn heads as they become increasingly popular across the USA.
Earlier this year, Phil Brook, VP of Buick and GMC marketing, announced: "Buyers are choosing the Buick Enclave because it is everything they want in a premium crossover with its distinct styling, quality, and driving dynamics." 1
The 2020 Buick Enclave features some beneficial updates, including an 8-inch touch sc...
The Latest International News From Buick: The 2020 Buick Lacrosse
A Step in the Right Direction for Buick Design
Released earlier this year, the 2020 Buick LaCrosse is a pretty good looking machine. It's got some car enthusiasts wondering, why couldn't Buick design a car that looks this great aesthetically twenty years ago? That said, there was the Avenir concept that Buick built and developed in 2015, but beyond that vehicle, Buick's current offering has been described as 'drab.'
GM Authority Released Some Specs Earlier This Year
The 2020 LaCrosse will be the first Buick model that adopts GM's eighth-generation Ecotec engine. These brand new, turbo-charged LSY 2.oL engines are mated to the new 9-speed automatic transmission implemented by GM. This combination delivers 237 horsepower plus 258 pound-feet of torque.
SAIC-GM confirmed that the LSY is their...
All About the 2020 Buick Envision
This month, our team here at Faulkner Buick would like to take the opportunity to showcase one of Buick's many soon-to-debut models: the 2020 Buick Envision.
The compact Envision was widely known as one of the quietest affordable luxury vehicles available, and the new models will continue to boast that very same perk.
The Buick Envision is easy on the eyes and quite spacious for a vehicle of its class. Simultaneously, the Envision is packed with even more standard features than previous models, coming with wireless charging, park assist, Android Auto integration, Apple CarPlay, automatic emergency braking, and more. Moreover, the improvements don't stop there, as many more have been installed in the Envision's powertrain department.
Under the hood, the redesigned compact crossover ...
GMC Takes Trucking To The Next Level with 2020 Sierras
If you're looking for a revolutionary pick-up truck, offered at an affordable price, then GMC has great news for you. Their all-new 2020 Sierra models will change the way you look at trucks and are being offered at an incredible value at your local car dealership in Trevose. Faulkner Buick GMC Trevose is having a sale on all of our GMC truck brands, with our new Sierras headlining the event. Whether you purchase the 1500 or 2500 heavy-duty model, you're getting a reliable vehicle with features that you won't find anywhere else.

Plenty of Backup Cameras
The interior of this model feels so much like a luxury car that you could sometimes forget you're driving a truck. This notion is further supported by the presence of a state-of-the-art backup system. Cameras were installed to allow you to fo...
Questions About the New Buick Coming to America? We've Got the Answers.
As a leading supplier of elegant, luxurious Buick vehicles at our local car dealership serving Trevose and surrounding areas, we always stay on top of the latest car trends - especially when it comes to new Buicks or GMCs. Recently, our team of salespeople and Buick enthusiasts got excited over an announcement of a brand new model that got the go-ahead for U.S soil. Not much information has come to market just yet, but we've summarized all that we know below.
What was Revealed at the Shanghai Auto Show?
In April 2019, Buick unveiled two new crossover models at the Shanghai Auto Show. These were the next generation Encore, and the Encore GX.
What do we know about these Models?
The regular Encore that was revealed looks around the same size as the current model. However, the GX model has a l...
Benefits of getting your car serviced and repaired at a dealership
Here at Faulkner Buick GMC Trevose, we're the leading provider of Buick auto sales in Bucks County and nearby regions. We also offer our customers a first-class service and repair department that provides a full spectrum of essential car care services to help you protect your four-wheeled investment. Several benefits come with choosing to get your car serviced or replaced at a dealership, including:
Professional Equipment
Whereas chain stores and local shops only stock equipment for general repairs most of the time, car dealerships have the correct equipment for essential maintenance. Our service bays are fully stocked, and we work with a network of dealerships, meaning that we can find any parts that we don't have in stock quickly and efficiently.
Certified Technicians
In generic auto-rep...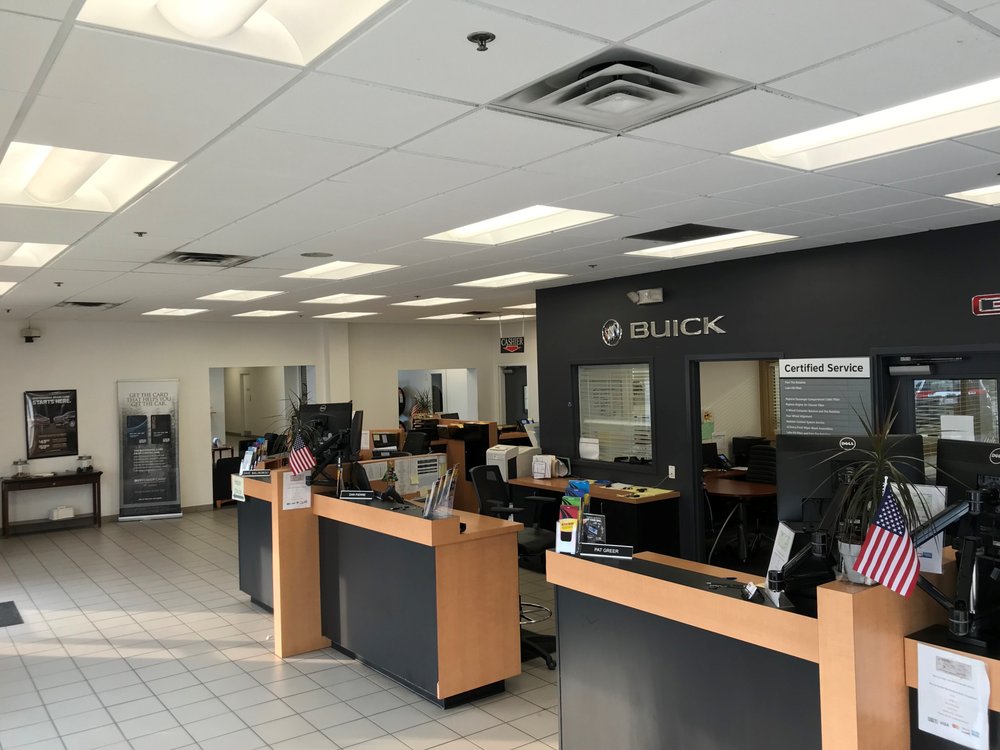 What You Can Expect From GMC's 2020 Models
If you're looking for lease options on a GMC vehicle in the Bucks County area, we're the dealership you need to visit. Here at Faulkner Buick GMC Trevose, we're just as excited as you are when it comes to the updates GMC has made to make its upcoming lineup even better than ever. The 2020 GMC lineup includes:
● The Yukon
● The Terrain
● The Canyon
● The Sierra/Sierra HD
● The Acadia
The only one of these that doesn't appear to be getting any updates is the Yukon. The rest, however, will be more getting more high-tech and other exciting features:
Terrain

The Terrain may be the smallest of these vehicles, but its trim levels are getting a big update: the introduction of the GMC Pro Safety suite. These active and passive safety aids include:
● Forward collision warning
● Automatic emergency brak...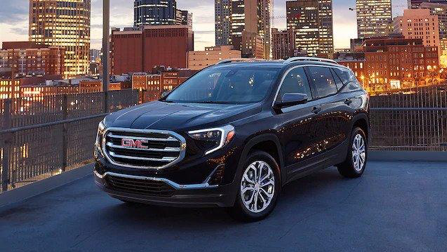 What You Should Know About Buying a Certified Pre-Owned Vehicle
For buyers that want to minimize the risks associated with purchasing a used car, certified pre-owned vehicles are a popular choice. Although these cars often cost more than non-certified models, most people are happy to pay more for the value that CPO programs offer. As the leading new car dealership in Bensalem, we've created this post for people who want to learn more about CPO vehicles.
Remember: CPO Cars Are Still Used

Many customers expect a brand new car after paying a premium CPO rate for a used vehicle. These expectations are too high in many cases. We urge buyers to remember that although these vehicles have undergone rigorous inspections, they are still used cars, and will never be new again.
Always Check a Vehicle Before Completing a Purchase
Even if the vehicle is not a CPO, c...
Buick Envision Claims 2018 J.D Power Quality Award
As the recipient of the globally-acclaimed J.D Power Quality Award for the Compact SUV Class, the Buick Envision claimed the top ranking scores across the board for the newest vehicles to hit the road in 2018. Scoring perfectly in the categories of Overall, Mechanical, Exterior & Interior, and earning the highest-in-class ranking for its cutting-edge Features & Controls, the Buick Envision is genuinely a build above the rest of its class.
Unparalleled Quality
The new 2019 Buick Envision is the embodiment of the classic dependability of a Buick, paired with the most forward-thinking innovations and technological advancements found in any Premium Compact SUV anywhere on the market. This vehicle provides a unique, driver-focused experience on the road which offers a luxury ride-along experienc...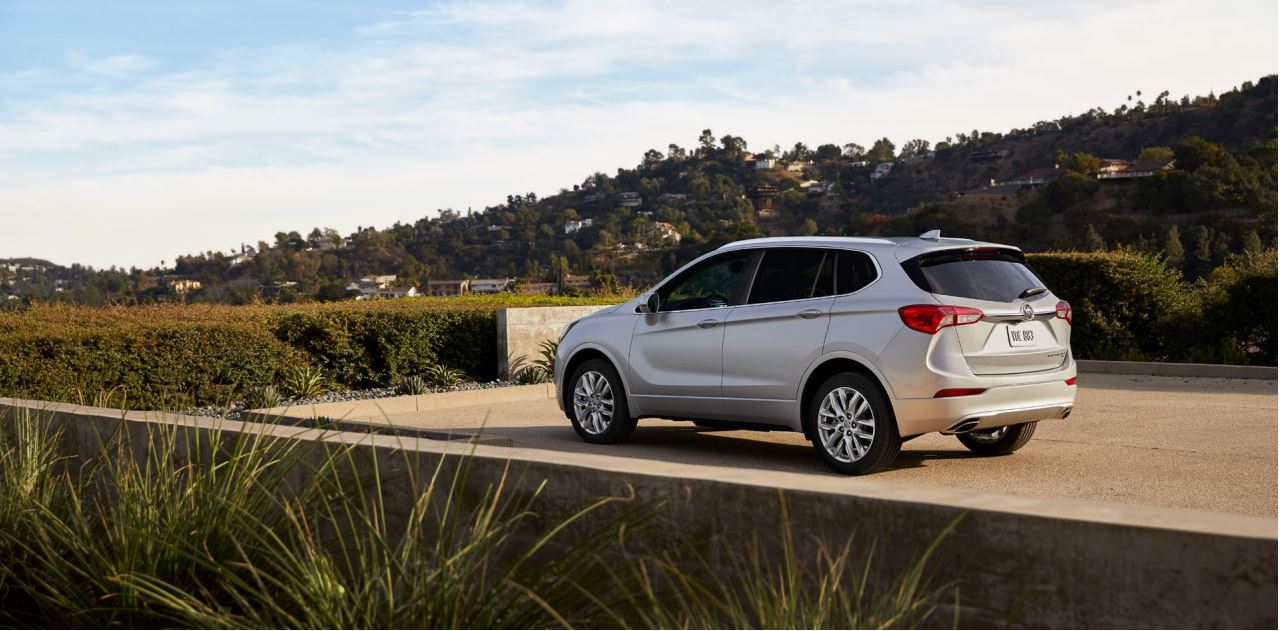 The 2019 GMC Sierra 1500: Built to a Higher Standard to Help You Do More
Owning a pickup truck says a lot. Owning the 2019 GMC Sierra says even more. When you're looking for a truck with a bold design, premium features, unmatched functionality, and high-technology powertrains, the GMC Sierra is perfect for you.
At Faulkner Buick GMC Trevose, we want you to get the best ride possible - that means helping you climb into a new truck. Not sure if the Sierra is right for you? Let us tell you a little bit about it.
A Ride that Doesn't Skimp on Features
Trucks, back in the day, used to have a bad stigma surrounding them - vinyl bench seats, hand-crank windows - you can see it. They weren't beautiful machines. They were built for functionality.
Today, that mindset has changed, and the 2019 GMC Sierra is the next generation. It boasts a bold, new design ideal for a do-er...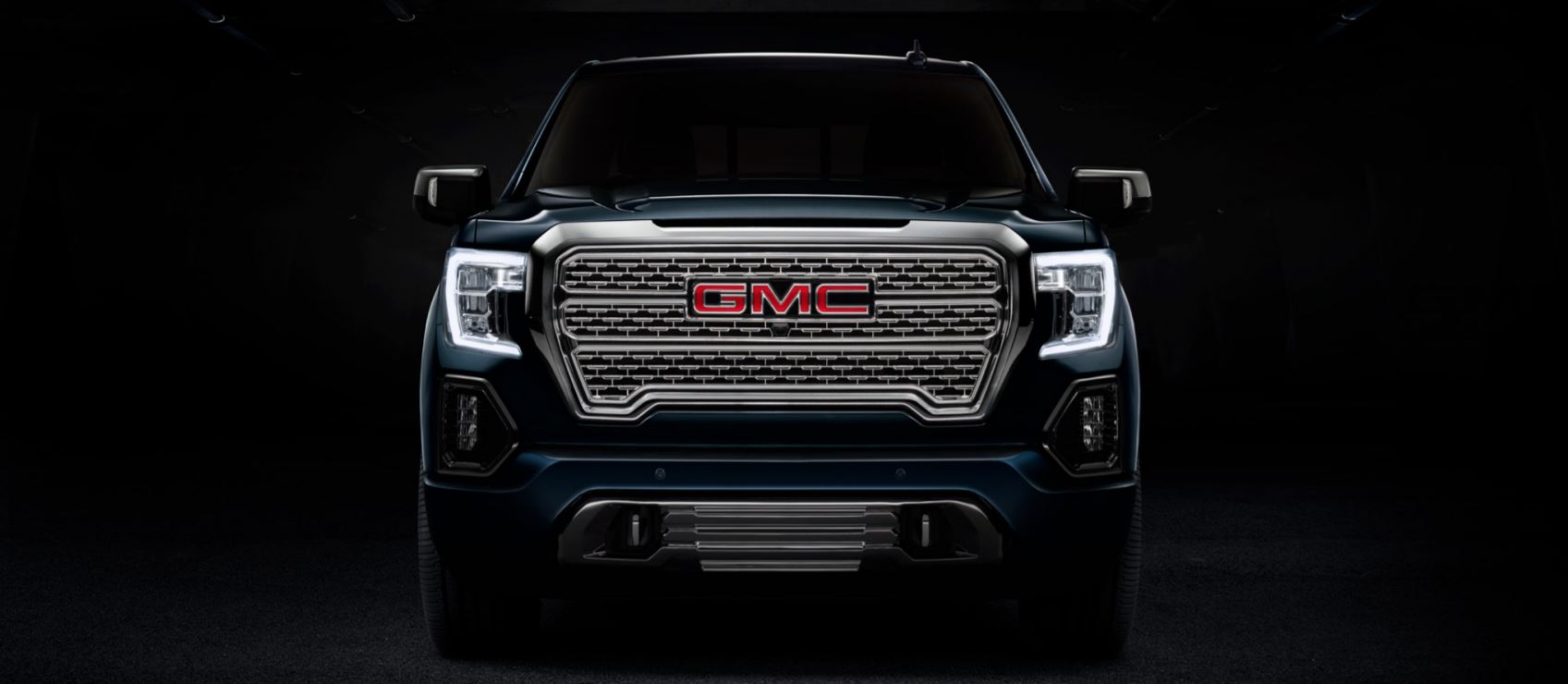 2017 Buick Envision
The 2017 Buick Envision is a definition of sheer class. It comes with some of the most elegant and eye-catching aesthetics. The vibrancy of these aesthetics is accompanied by an equally great performance behind the wheel.
This is a compact Sports Utility Vehicle with just the perfect cabin and storage space to make it a great family vehicle. The features it is equipped with makes the crossover even more premium. Let us dive right into the specifics of the 2017 Envision.
What is Different?
If you are a parent of a teenage son or daughter, the struggle of keeping your children safe is real. This is why the SUV now features a Teen Driver mode. This mode has the answer to all of your worries. You can set controls that will inhibit your children from learning bad driving habits. In other words,...
2017 GMC Acadia
The 2017 GMC Acadia is a midsized crossover SUV. It has been redesigned from head to toe to offer a far more unique and contemporary look. The SUV is a tad bit shy in size as compared to the competition, but still manages to pull off great seating and cargo space. This is all thanks to the elegant design.
To comprehend better as to what the 2017 Acadia has brought along, let us go through some of its most talked about specifications.
The Interior
If there is anything unprecedented about the 2017 GMC Acadia, it is its captivating cabin. The mid-sized Sports Utility is constructed with soft-touch surface and premium materials to offer an elite experience to the passengers. Despite a compact size, it still manages to accommodate a three-row seating. The 60/40 second and the 50/50 third row se...