Take On The Road Ahead With The New 2019 GMC Terrain SLT
Buick Envision Claims 2018 J.D Power Quality Award
As the recipient of the globally-acclaimed J.D Power Quality Award for the Compact SUV Class, the Buick Envision claimed the top ranking scores across the board for the newest vehicles to hit the road in 2018. Scoring perfectly in the categories of Overall, Mechanical, Exterior & Interior, and earning the highest-in-class ranking for its cutting-edge Features & Controls, the Buick Envision is genuinely a build above the rest of its class.
Unparalleled Quality
The new 2019 Buick Envision is the embodiment of the classic dependability of a Buick, paired with the most forward-thinking innovations and technological advancements found in any Premium Compact SUV anywhere on the market. This vehicle provides a unique, driver-focused experience on the road which offers a luxury ride-along e...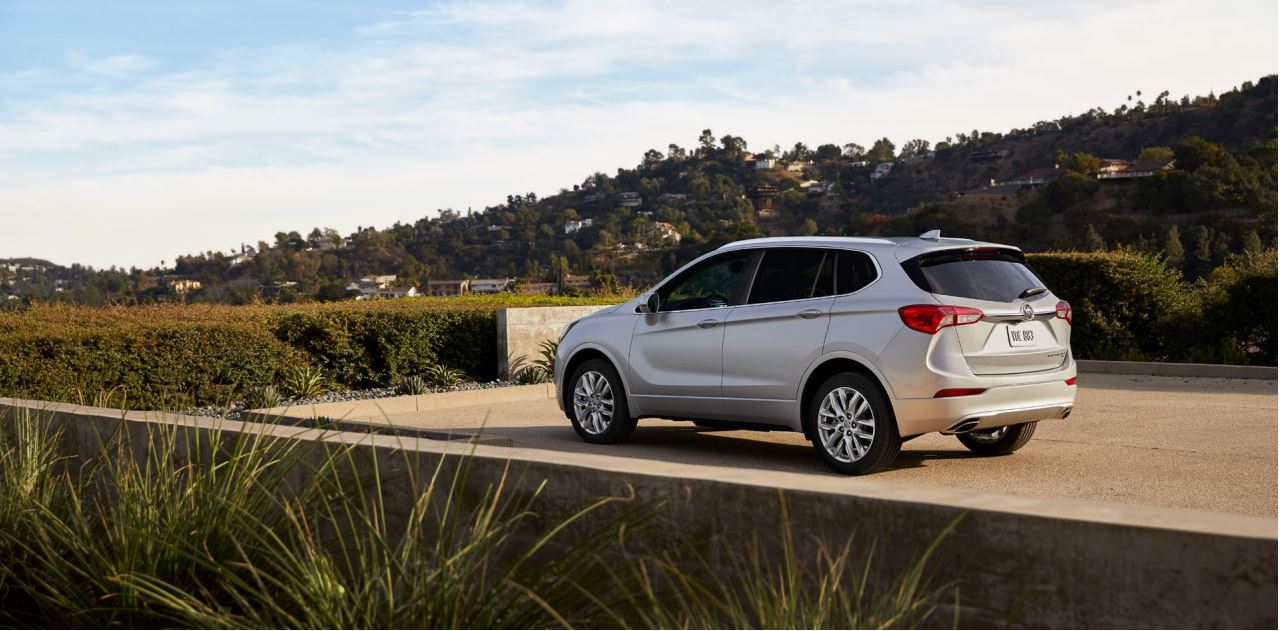 The 2019 GMC Sierra 1500: Built to a Higher Standard to Help You Do More
Owning a pickup truck says a lot. Owning the 2019 GMC Sierra says even more. When you're looking for a truck with a bold design, premium features, unmatched functionality, and high-technology powertrains, the GMC Sierra is perfect for you.
At Faulkner Buick GMC Trevose, we want you to get the best ride possible - that means helping you climb into a new truck. Not sure if the Sierra is right for you? Let us tell you a little bit about it.
A Ride that Doesn't Skimp on Features
Trucks, back in the day, used to have a bad stigma surrounding them - vinyl bench seats, hand-crank windows - you can see it. They weren't beautiful machines. They were built for functionality.
Today, that mindset has changed, and the 2019 GMC Sierra is the next generation. It boasts a bold, new design ideal for a do-er...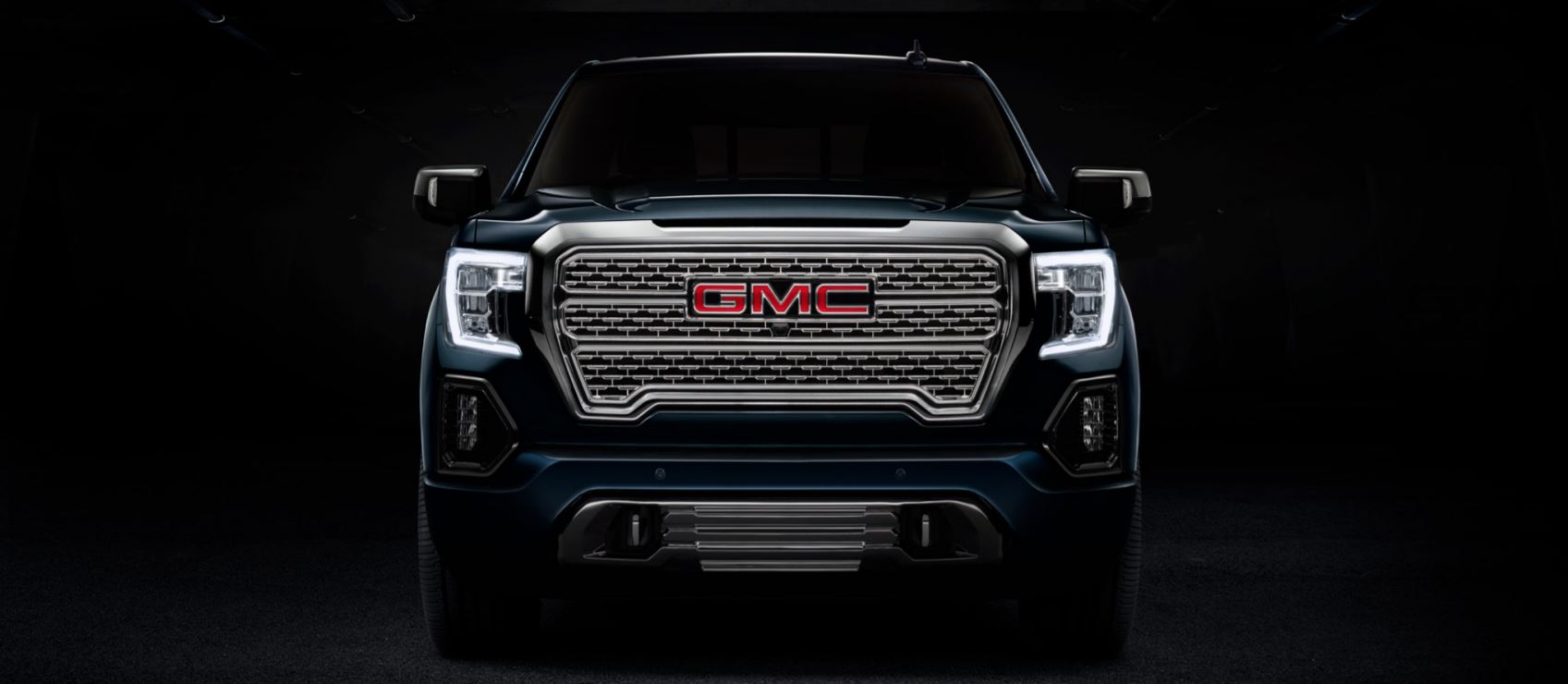 2017 Buick Envision
The 2017 Buick Envision is a definition of sheer class. It comes with some of the most elegant and eye-catching aesthetics. The vibrancy of these aesthetics is accompanied by an equally great performance behind the wheel.
This is a compact Sports Utility Vehicle with just the perfect cabin and storage space to make it a great family vehicle. The features it is equipped with makes the crossover even more premium. Let us dive right into the specifics of the 2017 Envision.
What is Different?
If you are a parent of a teenage son or daughter, the struggle of keeping your children safe is real. This is why the SUV now features a Teen Driver mode. This mode has the answer to all of your worries. You can set controls that will inhibit your children from learning bad driving habits. In other w...
2017 GMC Acadia
The 2017 GMC Acadia is a midsized crossover SUV. It has been redesigned from head to toe to offer a far more unique and contemporary look. The SUV is a tad bit shy in size as compared to the competition, but still manages to pull off great seating and cargo space. This is all thanks to the elegant design.
To comprehend better as to what the 2017 Acadia has brought along, let us go through some of its most talked about specifications.
The Interior
If there is anything unprecedented about the 2017 GMC Acadia, it is its captivating cabin. The mid-sized Sports Utility is constructed with soft-touch surface and premium materials to offer an elite experience to the passengers. Despite a compact size, it still manages to accommodate a three-row seating. The 60/40 second and the 50/50 third r...
Buick Encore Specs
SUVs offer a lot of sought-after qualities, from space to upscale features. But sometimes, they can just be too big. This is why brands like Buick offer something much smaller than the usual SUV. Say hello to the 2016 Buick Encore - a compact crossover SUV. Along with its petite size, it delivers a quiet ride, good fuel economy, top crash scores, and a healthy list of user-friendly tech and safety features.
For a compact SUV that provides an upscale experience inside and out, the 2016 Buick Encore is a stand-out choice.
Luxury in All Five Trims
In true Buick fashion, the Encore shows off a 2016 lineup full of upscale content. Even consumers who opt for the entry-level Base trim will find a generous amount of items, especially high-tech features. The most notable items found in the Encore's ...
Important Safety Content For The Buick Encore
As newer and newer vehicles have hit the automotive market, the most sought-after features have changed courses. While heated seats and major audio systems were once something that made consumers swoon, what now provokes ooo's and aaah's are high-tech safety systems. Just as many consumers are opting for hybrids to save the Earth, even more are choosing to save themselves and others by seeking these systems out.
Take the 2016 Buick Encore as an example. This compact SUV is a winner in safety with top crash test scores and safety features. In government crash tests, the 2016 Encore excelled in all areas with top scores in overall crash protection, frontal protection and side-impact protection. It also received top marks by the Insurance Institute for Highway Safety in moderate-overlap and s...
Key Maintenance Tasks Your Vehicle Requires
New cars come with a lot of perks, the most obvious being their sparkly exterior and clean, up-to-date interiors. But that's just what draws us in first, because we drive them, there is so much more to love. The 2016 Buick LaCrosse, for example, is a well-founded, large sedan that pampers occupants and drives nicely. Comfort, ride quality and a quiet interior are everything one would expect in a Buick. It also boasts some new content like a power driver seat and updated IntelliLink infotainment system with dual USB ports, an enhanced interface, and Apple CarPlay and Android Auto compatibility.
Another advantage to contemporary cars is that they require less frequent services to keep them running. For instance, compared to the yearly replacement required years ago, spark plugs, breaker poin...
Safety Tips to Remember When Driving a Convertible
Convertibles are an intriguing vehicle to many. Take the 2016 Buick Cascada, for instance. It's quiet and comfortable, boasts a long list of features, and also provides the freeing experience of riding with the top down. But when opting for a convertible like the Cascada, it's important to take extra safety precautions to ensure you and your passengers are protected on the road. Here are some safety tips to remember.
Close the Top

A light sprinkle of rain may feel good on a hot day, but it's best to close the top of your convertible at the first sign of rain or other bad weather. Even a light rain can cause damage to the interior of your car, not to mention that light rain can suddenly turn into a downpour in an instant. For optimal interior safety, always close the top of your convertible...
Automotive Warranties: Are They Worth It?
Purchasing a new car comes with a lot of excitement. And why shouldn't it? New cars come with fresh parts, a smooth ride and performance, and all the latest and greatest features. You also don't really have to worry about them breaking down like you do with an older, used car. Take the 2016 GMC Terrain, for instance. It's quiet, comfortable, and powerful with lots of space for passengers and cargo - all sought-after qualities in a crossover SUV. Who wouldn't like a car with this kind of newness?
One thing to consider, however, is that even though new cars come with a low risk of complications when you first buy them, there is always the chance that something could go wrong. If it does, what will you do? Will you have the money to fix the problem? Purchasing a vehicle - especially a new one...
Top Ways to Ensure Better Fuel Economy in Your SUV
The 2016 GMC Acadia is a popular choice among consumers seeking a three-row SUV - and with good reason. It's smooth, compliant, and full of features, plus it's a winner for families with seating for eight and an interior and cargo hold that are truly spacious. While SUVs have become much more fuel efficient in recent years, there is still room to make these numbers even better. In the meantime, there are many ways to help increase your SUV's fuel economy. Continue reading to learn how.

Opt for Better Routes
Before you even climb into the driver's seat of your car, it's beneficial to plan your route ahead of time. If you're looking to save fuel, the best route to take will be the one with the least resistance. This means it will have fewer stoplights, less traffic, and lower speed limits (b...
The 2016 GMC Sierra: For You And Your PetsTop Ways to Ensure Better Fuel Economy in Your SUV
From job site to every day errands, the 2016 GMC Sierra is a top choice for consumers in the market for a full-size pickup truck. Even when it comes to traveling, the Sierra stands out with an intimidating list of configurations that boast a wide range of engine choices, trim levels and bed lengths. As good as a travel companion as the Sierra will make to you, you'll want to be just as good of a road buddy to any pets you may have to travel with. If your next road trip includes a pet(s), here are some tips on how to make it easier and more enjoyable for them and you.
Pack and Plan
When you go out of town, you probably like to bring comforts from home. Well so does your pet. Believe it or not, pets can get homesick just like humans, so it's a good idea to pack some of their favorite items l...
The 2017 GMC Acadia Limited Finalist for Trump Administration
he 2017 GMC Acadia Limited is a mid-sized SUV that has caught the attention of President - Elect Trump and is being considered for a leadership position in his cabinet.

Trump is eyeing the GMC Acadia Limited for the "Secretary of Mid-Sized SUV's." Making mid-sized SUV ownership "great again" was sighted by Trump along with a vision of having win after win on the road.

When it comes to a combination of luxury and performance, the 2017 GMC Acadia Limited has many of the characteristics to take charge of the mid-sized SUV category and start "winning again." The Acadia is flush with GMC Professional Grade engineering and a high level of attention to detail.

It has available AWD, as well as intelligent control through StabiliTrak®, and an appealing exterior with distinct lines and a roomy inter...